Hearing Aids at Our Augusta, GA Location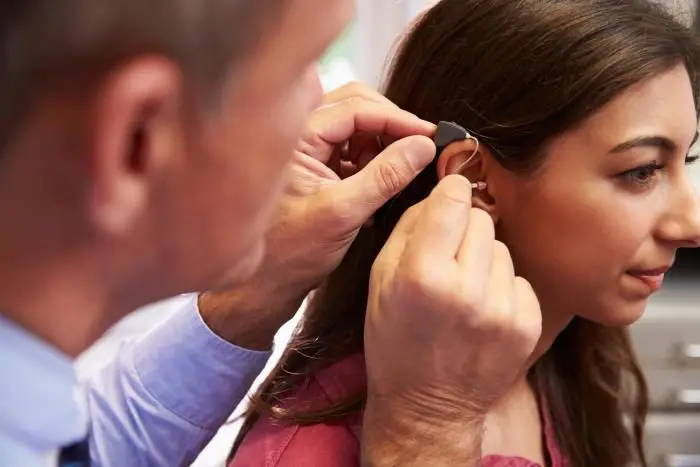 MORRIS OPTICIANS & HEARING AID CENTER, IS AUGUSTA'S OLDEST AND ONLY OPTICIAN OWNED INDEPENDENT OPTICAL & HEARING AID BUSINESS IN THE ENTIRE AREA. Today there are many different types of hearing aids to fit nearly every individual need and lifestyle. You can be confident that our trained and experienced staff of and professionals will help you find the right instrument for you: we'll provide you with detailed advice and fit your hearing aid right here in our store using the latest technology.

Learn More About the Different Types of Hearing Aids We Carry:
Full Shell : our largest in the ear aid
Canal : medium size for moderate hearing loss
CIC : completely hidden in the canal
Open Fit: small over the ear
We carry only the finest hearing aids made and sell them at the lowest possible prices. Since 1975 we have served the optical and hearing needs of Augusta, GA residents. Listed below you will find a list of the top major brands of hearing aids we carry.
We are factory trained in the repair of your hearing aid. Over 70% of repairs done in office.
We always offer a FREE Hearing Exam
We want your business
We are offering :siemens , phonak ,Buy one get one half off
Siemens charge and go hearing aids, Buy one get one 50% off
Phonak , Audeo Marvel or Paradise , Buy 0ne get one 50% off
Top Major Brands:
Siemens
Starkey
Oticon
Phonak
Widex
Telex